PUBLISHED November 14, 2022
Copenhagen Offshore Partners Expands Leadership Team in Asia with hire of Jonathan Spink as Vice President and Project CEO for CIP's Ulsan projects
New Project CEO to lead 1.5 GW floating offshore wind pipeline in Korea, coming from fifteen year career delivering major energy infrastructure in Oceania.
November 14, 2022 – Ulsan, Korea: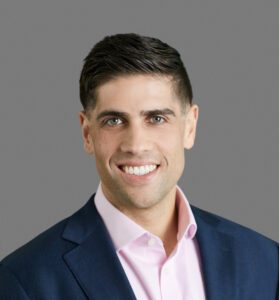 Today, Copenhagen Offshore Partners (COP) announced the expansion of their leadership team in Korea with the hire of Jonathan Spink as Vice President and Ulsan Project CEO.
In his role, Spink will oversee COP's 1.5 GW pipeline of floating offshore wind projects in Ulsan, Korea. Following a successful award for the project's Electricity Business License earlier this year, COP and the project team in Korea are now focused on development, engineering, and procurement as well as preparation for the Ulsan Project's Environmental Impact Application (EIA).
Spink stated, "COP has a strong history of offshore wind globally and is well positioned to play a major growth role as the world rapidly shifts to green energy sources. I'm excited to be joining the team in Korea as the new Vice President and CEO of the Ulsan Projects."
Spink joins COP with 15 years of experience in the delivery and leadership of major energy infrastructure projects. In the last several years, he has been looking after the development, delivery, and operations of wind, solar, BESS and pumped hydro assets for an Australian renewable business with an operating portfolio of 665MW and over 2GW in development. Spink is a mechanical engineer by training with a degree from the University of Melbourne, Australia and he is a Graduate of the Australian Institute of Company Directors.
David Taeseung Yoo and Jesper Krarup Holst, Co-CEOs of COP Korea stated, "we are excited to welcome Jonathan to our team in Korea. We are developing a gigawatt scale portfolio of projects in Korea and our Ulsan projects have now reached a phase where dedicated project leadership is needed to take them through the development phase to Financial Close and into construction."
About COP
Copenhagen Offshore Partners (COP) is a world leader in development and construction of offshore wind projects with a track record of successfully taking projects through the most difficult phases and delivering per plan. COP works exclusively for one of the leading green infrastructure fund managers in the world, Copenhagen Infrastructure Partners (CIP), which has raised DKK 133 billion to date from more than 120 international institutional investors worldwide. COP is developing projects in Europe, Asia, North America, and Oceania, and is supported by its headquarters in Denmark and offices in the United Kingdom, France, Greece, Brazil, Italy, Taiwan, Japan, Korea, Vietnam, the United States, Australia. COP is a proudly independent company owned by its management.