PUBLISHED January 26, 2022
Pentland Demo offshore wind project secures UK Government funding to showcase innovative UK technologies
The Pentland Floating Offshore Wind Demonstrator (Demo) has been awarded £9.6m of UK Government funding to develop and demonstrate a suite of UK-manufactured innovative floating wind technologies for the first time.
January 26, 2022 – UK
The Floating Offshore Wind (FOW) Demonstrator Programme funding provided through the Net Zero Innovation Portfolio will help accelerate technologies to support the roll-out of large-scale floating offshore wind projects by driving down lifetime operational costs while creating manufacturing and supply chain opportunities for UK companies.
Richard Copeland, Project Director said: "The Pentland Demo project is a great opportunity to demonstrate new technologies which will accelerate the cost reduction and industrialisation of floating offshore wind in the UK.
"With this funding we will deploy several innovative technologies developed here in the UK by local companies. This provides a fantastic opportunity for our supply chain partners to showcase their capabilities and scale-up towards our 100 MW Pentland Array project and for large commercial-scale deployment through ScotWind projects and other floating wind opportunities in the UK and globally."
Technologies to be developed and demonstrated for the first time answer the FOW Demonstrator Programme's key challenges. They include:
A narrow footprint mooring system using nylon mooring lines – this will unlock shallow water floating offshore wind sites, reducing a site's overall footprint and costs, and enabling greater co-existence with other sea users.
Higher capacity dynamic cable protection and ancillaries – this will enable the connection of next generation floating wind turbines, reducing cost by optimising design.
Floating assembly methodology – using modular industrialised components with the floating structure assembled in the UK.
Digital twin and advanced monitoring system –creating a state-of-the-art digital twin of a floating offshore wind turbine, developed using UK digital technology.
The Pentland Demo, located off the North coast of Scotland is majority owned by Danish fund management company Copenhagen Infrastructure Partners (CIP), through one of its Copenhagen Infrastructure (CI) funds. It is the first stage of the Pentland Floating Offshore Wind Farm project and will showcase new floating wind technology with high localisation ahead of the larger Pentland Array. Copenhagen Offshore Partners (COP) is managing the project's development activities on behalf of CIP.
The innovation project in receipt of the funding will be led by a joint team from COP's Global Floating Offshore Wind Competence Centre in Edinburgh along with experts from SSE Renewables.
This funding announcement follows the success of CIP and its consortium partners SSE Renewables and Marubeni Corporation in the ScotWind leasing round, securing rights to develop what will become one of the world's largest floating offshore wind farms off the east coast of Scotland.
Notes
For more information, please contact: Danielle Thomson, Senior Communication Advisor, Aspect: The Strategic Communication Experts | danielle.thomson@aspectreputation.com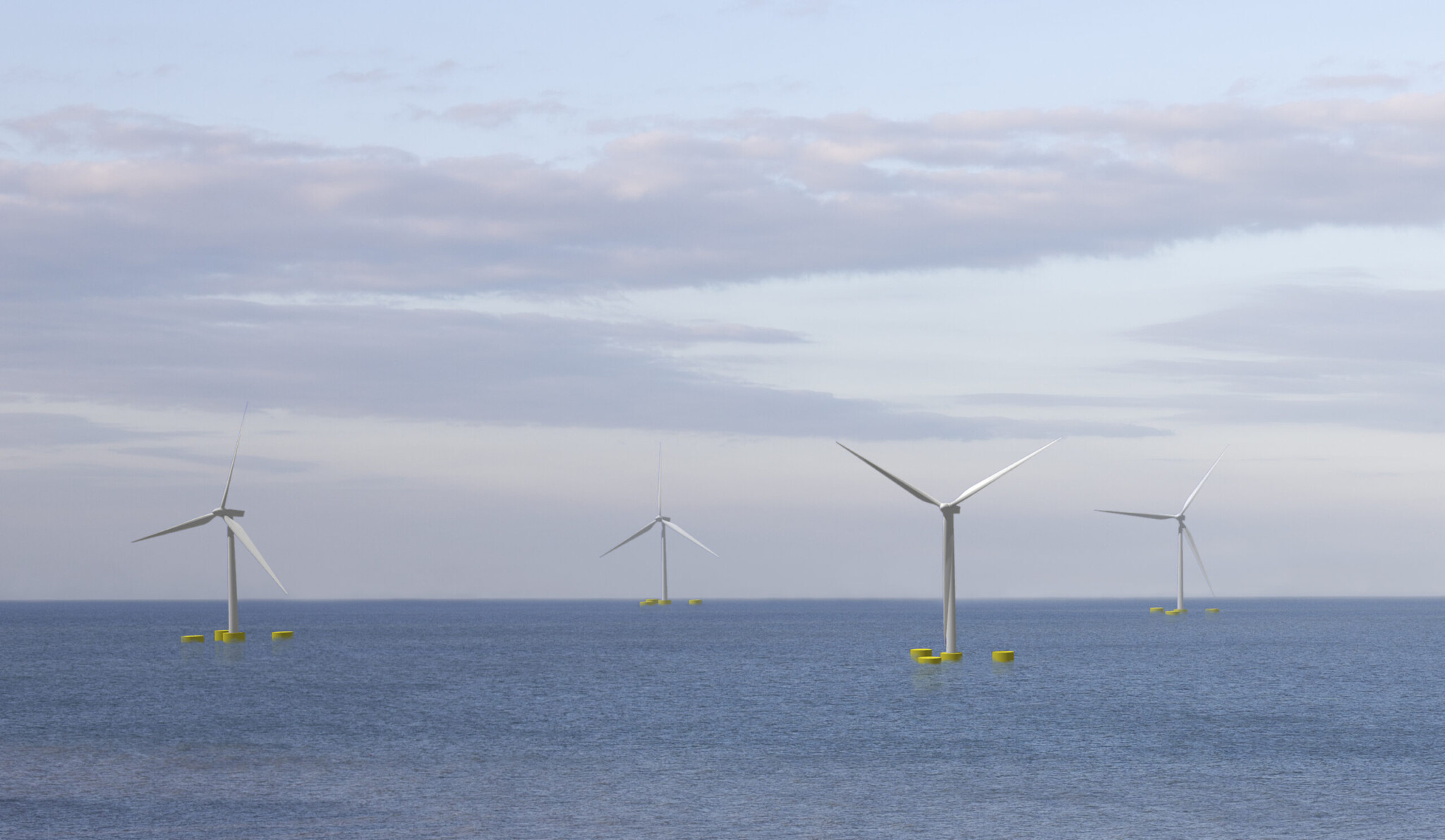 About Copenhagen Offshore Partners
Copenhagen Offshore Partners (COP) conducts offshore wind development activities on behalf of the funds managed by CIP. COP is a leading and experienced provider of project development, construction management and operational management services to offshore wind projects.  The company is headquartered in Denmark and has offices in UK, Taiwan, Australia, Japan, Southern Korea and Vietnam. 
The virtual public consultation event for the Pentland array project is available online until 31 October 2021. More information and access to the event can be found here: https://pentlandfloatingwind.com/
About Copenhagen Infrastructure Partners
Copenhagen Infrastructure Partners P/S (CIP) is a fund management company focused on energy infrastructure including offshore wind, onshore wind, solar PV, biomass and energy-from-waste, transmission and distribution, reserve capacity and storage, and other energy assets like Power-to-X.
CIP has offices in Copenhagen, Hamburg, New York, Tokyo, Utrecht, Melbourne and London. CIP was founded in 2012 by senior executives from the energy industry in cooperation with PensionDanmark. CIP manages eight funds and has approximately EUR 16 billion under management.