PUBLISHED September 2, 2020
COP attracts diverse talent
At COP, we are continuously focused to attract diverse talent – therefore we are especially proud to welcome Jens Bonefeld into the team. Jens was part of the world's first commercial offshore wind farm, Horns Rev 1 – hence a 'grand old man' within the offshore industry.
So why did Jens decide to join COP? Read his story below: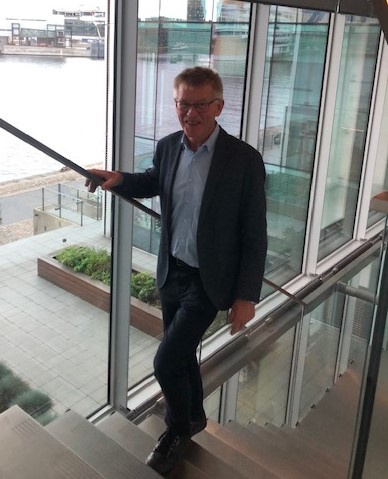 "In a broader perspective the planning and execution process for 'real stuff' has always fascinated me. It led me to choose a Master in civil engineering and work with soil, steel and concrete for bridges and power stations. A R&D program was my first step into wind power and as the idea in Denmark about combining shallow water with the ability to produce wind turbines matured I was so lucky to be part of a governmental study with the aim to introduce offshore wind in Denmark back in 1997.
As a result of that work, I ended up heading the EPC team on the world's first large scale offshore wind park – Horns Rev I, DK. The next almost twenty years, similar roles followed for projects in UK, Germany, Taiwan and US.
As COP now is about to go full steam on a project in Korea, I was offered the opportunity to get onboard as EPC director which tempted me both because of the role itself and because of the opportunity to be based in Korea.
COP is a small organization which strives to keep the way of working simple.  I find this ambition very positive. There is a lot of experience in COP combined with young talents. The fact that we are working with green energy adds to the atmosphere of dedication to the tasks. 
My planned retirement ended up being a bit postponed, but I enjoy being part of a team and wanted to be part of this growing business rather than following it from the sideline.
I hope to be able to establish a good cooperation between the JV partners in the projects despite of different starting points from a technical and cultural point of view – so we can deliver a solid project."